Happy 24th of December!
Throughout the month, to accompany the release of our book on the Mathematics of Christmas, Hannah Fry & I are tweeting out Christmathsy bits and pieces, one a day, advent calendar style. Assuming we don't run out of ideas, that is…
And so, the final day of the Impossible Santa Mathematical Advent Calendar has arrived. Santa is about to set off, but there's still time to take a quick register of the reindeer:
"Now, Dasher! Now, Dancer! Now, Prancer, and Vixen!
"On, Comet! On, Cupid! On, Donner and Blitzen!"*
But, wait a minute… Which one is which?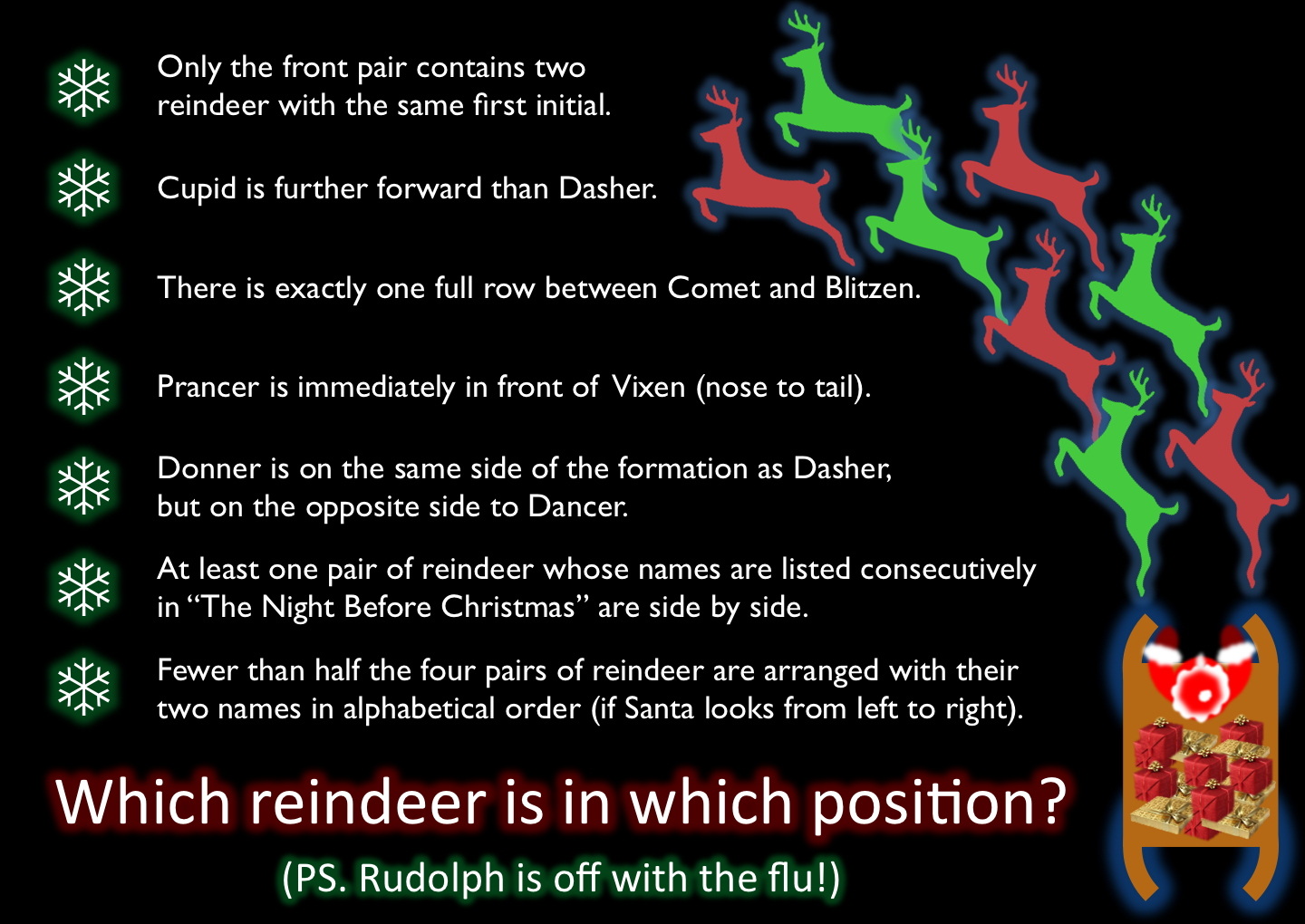 Answers via the comments or on Twitter. All correct answers will be rewarded with deep respect and warm Christmas wishes. Enjoy!
The solution to this puzzle will be posted tomorrow (Christmas!) with the solution to yesterday's Dressing Room Disaster puzzles to follow on Boxing Day (mainly because the explanation of the solution is taking a while to write up!).
Merry Christmas everyone!
CLICK HERE TO SEE THE COMPLETE CALENDAR
---
* I was interested to learn that "Donner and Blitzen" were actually named "Dunder and Blixen" (or other variations thereof) in early versions of the text. I suppose the versions in Rudolph the Red-Nosed Reindeer must have ultimately overwhelmed these alternatives.