Happy 18th of December!
Throughout the month, to accompany the release of our book on the Mathematics of Christmas, Hannah Fry & I are tweeting out Christmathsy bits and pieces, one a day, advent calendar style. Assuming we don't run out of ideas, that is…
Today's puzzle has two levels of difficulty…
Fun: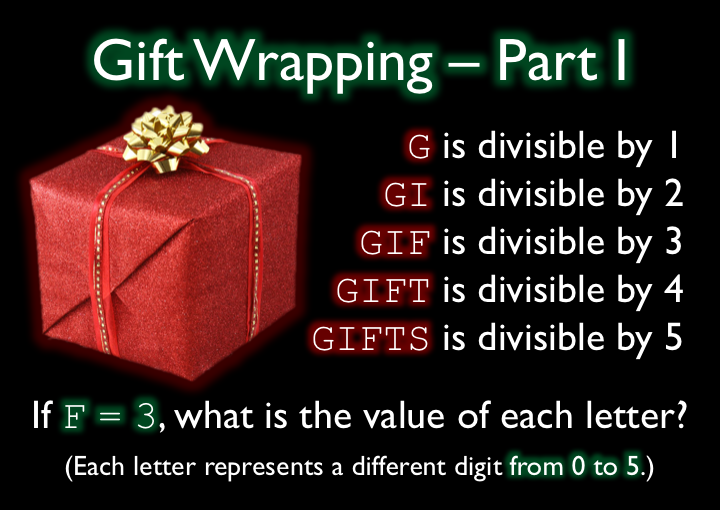 … and Fiendish: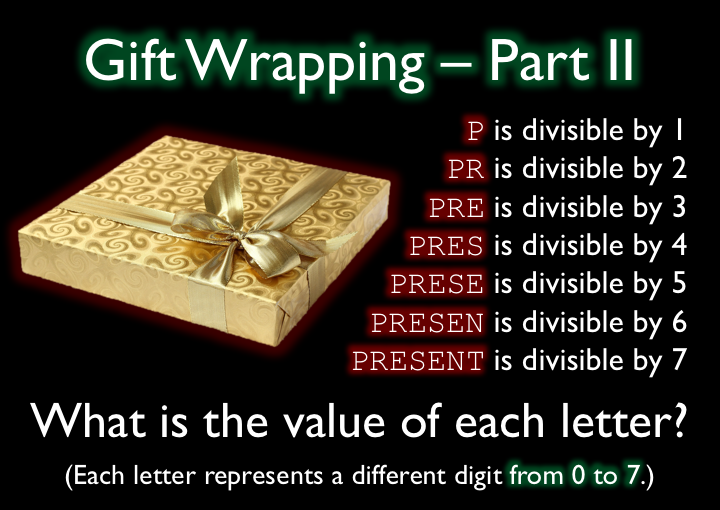 Answers via the comments or on Twitter. All correct answers will be rewarded with deep respect and warm Christmas wishes. Enjoy!
CLICK HERE TO SEE THE WHOLE CALENDAR SO FAR
---
SOLUTION TO YESTERDAY'S PUZZLE
Scroll down for the solution…
.
.
.
.
.
.
.
.
.
.
.
.
.
.
.
.
.
Solution:
Lyric 1: White Christmas, Rudolph the Red-Nosed Reindeer, Jingle Bells
Lyric 2: We Wish You a Merry Christmas, Santa Claus is Coming to Town, The Christmas Song*
Lyric 3: Little Drummer Boy, Let it Snow, Deck the Halls
Well done to and Olaf Doschke and Mr H, who both got 9/9, with a bronze medal for Junko Tsurusawa (via the comments), with a creditable 7/9.
---
* i.e. "Chestnuts roasting on an open fire…"