Happy 15th of December!
Throughout the month, to accompany the release of our book on the Mathematics of Christmas, Hannah Fry & I are tweeting out Christmathsy bits and pieces, one a day, advent calendar style. Assuming we don't run out of ideas, that is…
Today, I'm afraid there's bad news for your seasonal transport business…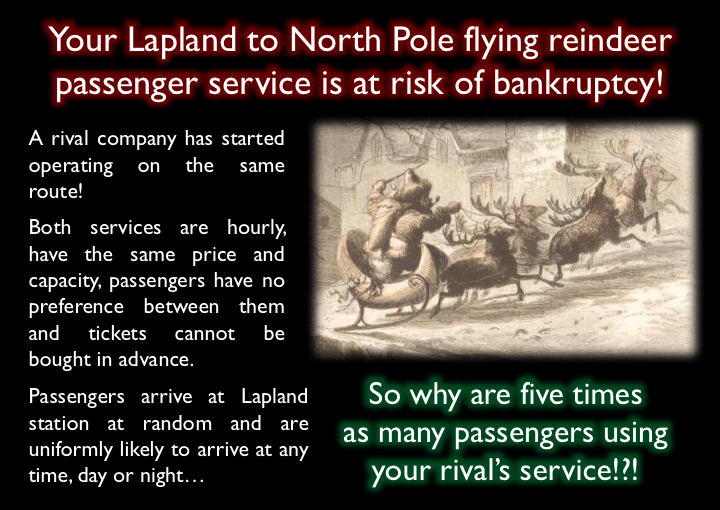 Answers via the comments or on Twitter. All correct answers will be rewarded with deep respect and warm Christmas wishes. Enjoy!
CLICK HERE TO SEE THE WHOLE CALENDAR SO FAR
---
SOLUTION TO YESTERDAY'S PUZZLE
Scroll down for the solution…
.
.
.
.
.
.
.
.
.
.
.
.
.
.
.
.
.
Solution:
Some explanations of how one of the wise men knew that his hat was red:
— James Gregory (@jamesjrg) December 14, 2016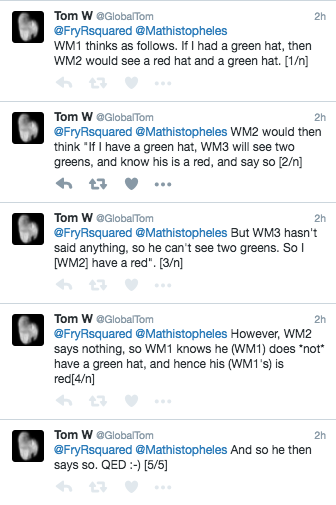 Admittedly, it's debatable as to how wise they actually were if it took "a few minutes" for even one of them to come up with this line of reasoning, but there you are.
Well done to everyone who submitted a correct solution. Warm Winter wishes to you all!