Happy 19th of December!
Throughout the month, to accompany the release of our book on the Mathematics of Christmas, Hannah Fry & I are tweeting out Christmathsy bits and pieces, one a day, advent calendar style. Assuming we don't run out of ideas, that is…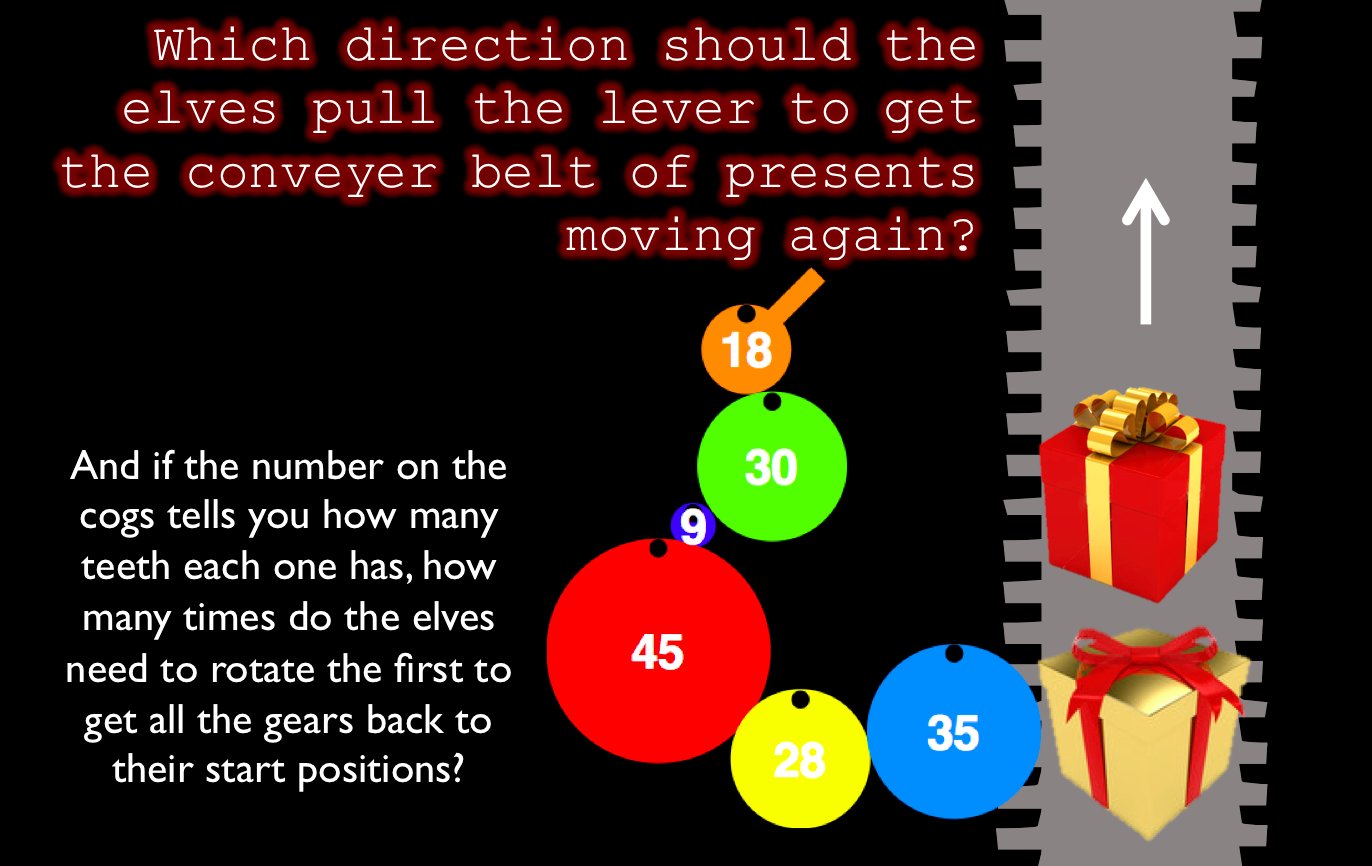 Answers via the comments or on Twitter. All correct answers will be rewarded with deep respect and warm Christmas wishes. Enjoy!
CLICK HERE TO SEE THE WHOLE CALENDAR SO FAR
---
SOLUTION TO YESTERDAY'S PUZZLE
Scroll down for the solution…
.
.
.
.
.
.
.
.
.
.
.
.
.
.
.
.
.
Solution:
Both puzzles had unique solutions:
GIFTS = 54320
PRESENT = 3604027
Great response to this puzzle, considering it was a lazy Sunday. Congratulations to Ebexanna Scrooge, Brad Smith, Stuart Langridge, Luke Higgins, Alan Astbury, Mr H, wonky, Pierre Schramm, Olaf Doschke, Z_nStorm, Catherine Evans and Matthew Smith (via blog comments), who all submitted correct solutions to one or both of the puzzles.
I'll let some of them explain the reasoning: