Happy 14th of December!
Throughout the month, to accompany the release of our book on the Mathematics of Christmas, Hannah Fry & I are tweeting out Christmathsy bits and pieces, one a day, advent calendar style. Assuming we don't run out of ideas, that is…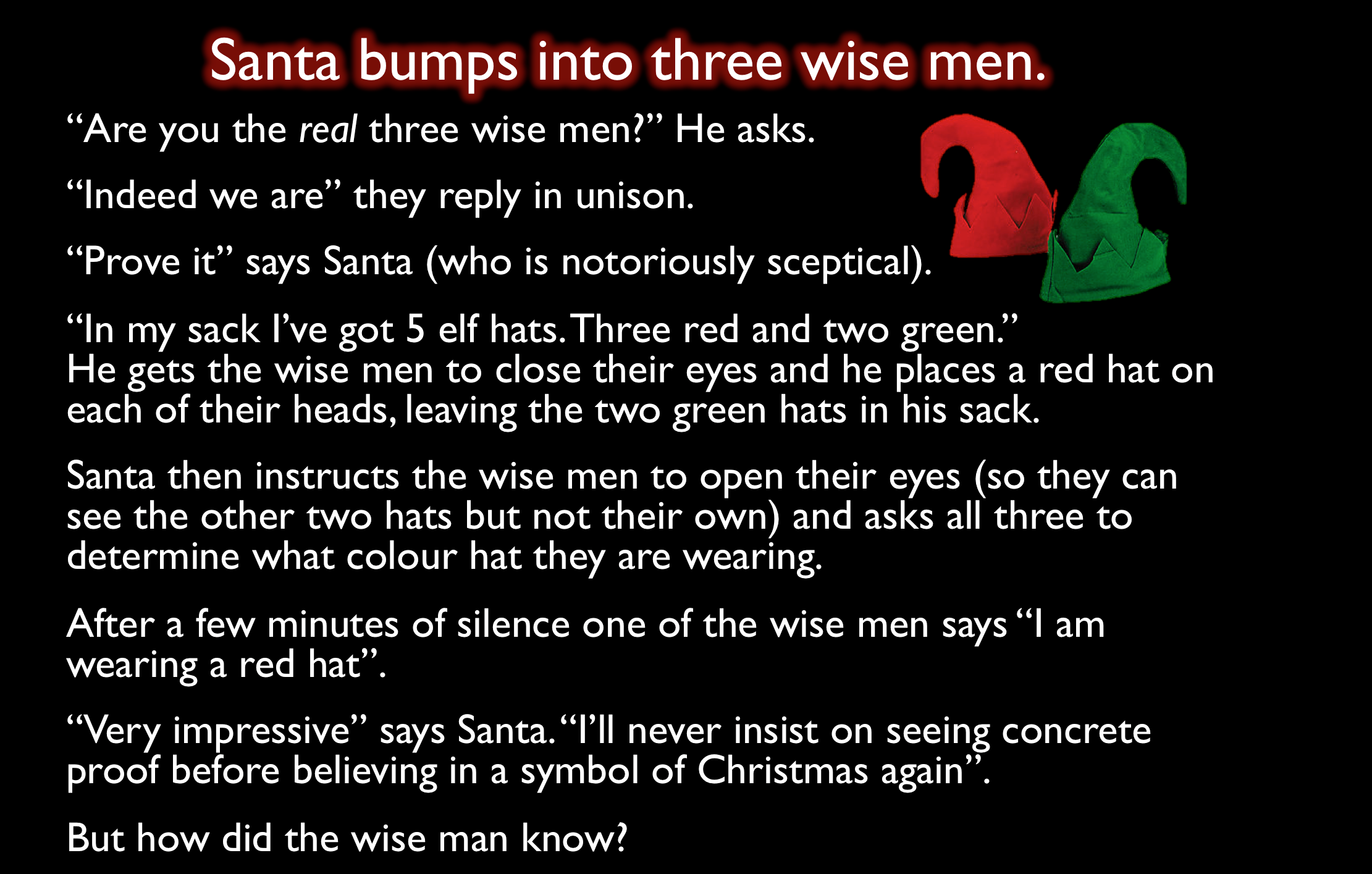 Answers via the comments or on Twitter. All correct answers will be rewarded with deep respect and warm Christmas wishes. Enjoy!
CLICK HERE TO SEE THE WHOLE CALENDAR SO FAR
---
SOLUTION TO YESTERDAY'S PUZZLE
Scroll down for the solution…
.
.
.
.
.
.
.
.
.
.
.
.
.
.
.
.
.
Solution:
OK, so this was quite tough, so well done to those who managed it: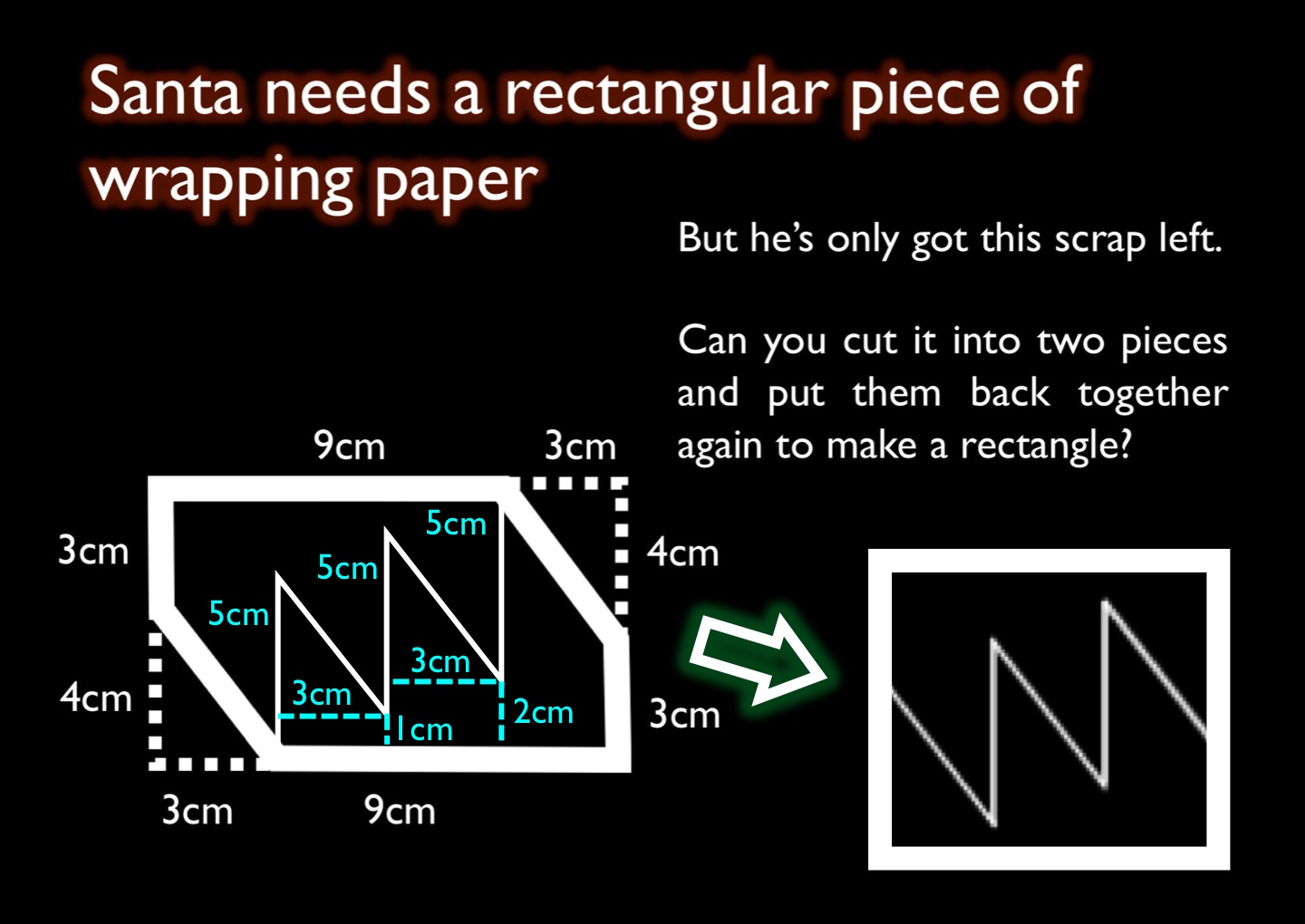 The star contributor this time round was undoubtedly SandInThePotatoSalad, with this precise answer:

I quite like this imaginative approach from Olaf Doschke too, though: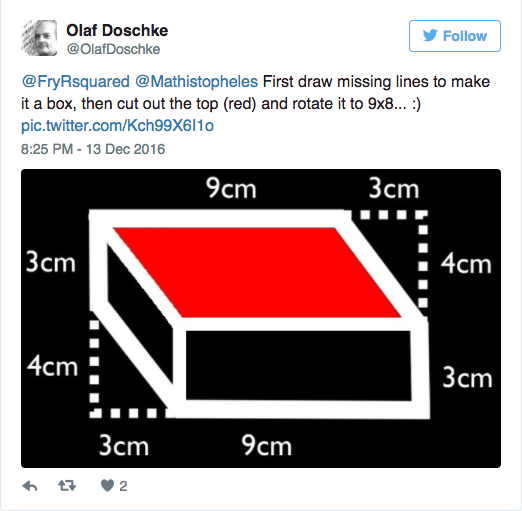 Thanks for all the contributions!
PS. And here's another entry, which came in after this post was written, that is definitely worthy of mention. Brilliant:
I know this is a bit late but I thought you might like to see my solution anyway!! @FryRsquared @Mathistopheles #christmaths pic.twitter.com/SUSxVm1Rzz

— Maths Roadshow (@MathsRoadshow) December 14, 2016