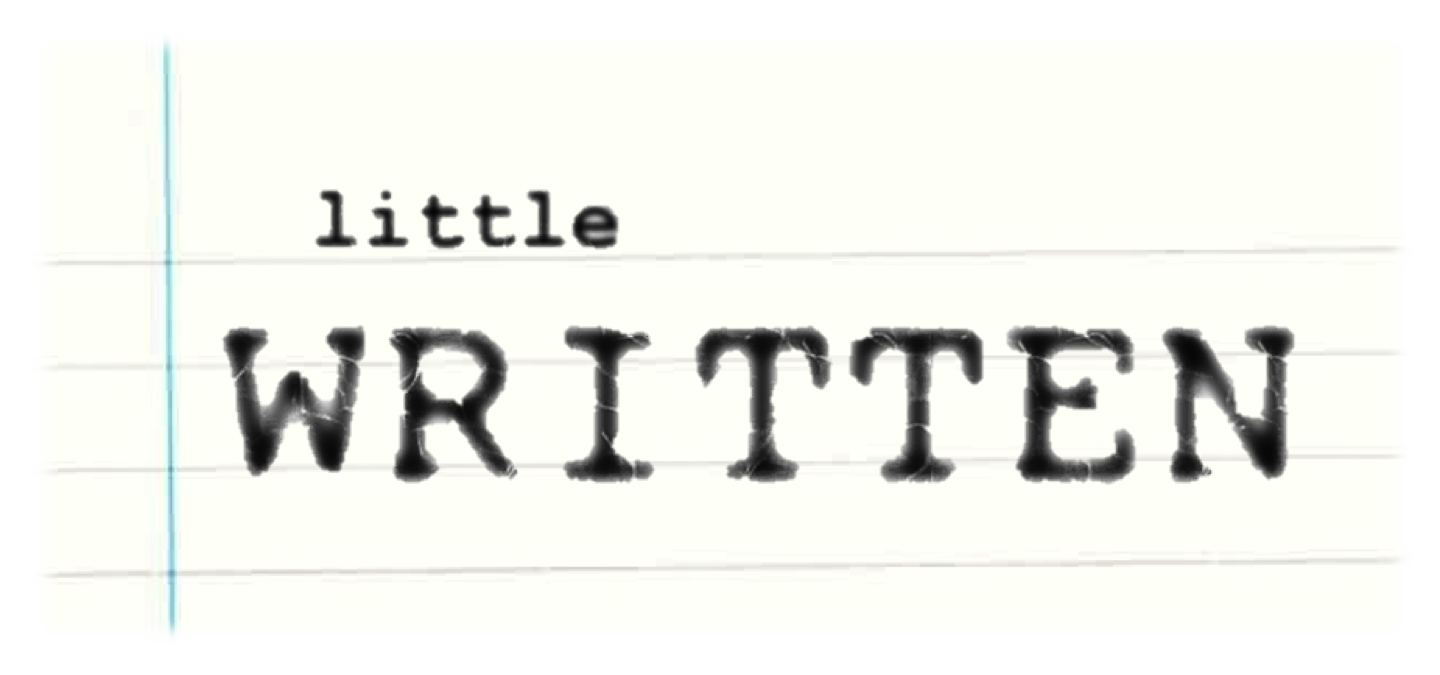 I have rebranded the writing material on my site under the title "Little Written". This was mainly because I am currently recording a series of interviews with writers and I thought that it could do with a title.
OK, so it's not really a pun: Little Britain has nothing particularly to do with writing (Dr Hannah Fry's verdict: "It barely even works on one level…"), but seriously… every decent writing pun has already been taken! "Write On", "The Write Stuff", "Write on Time", "Write of Way", "Two Wrongs Don't Make a Write", "Write Away", "Write About Now"… Google them. The only new one that I could come up with was "The Extreme Write" and that really didn't seem like the best of ideas, all things considered.
In the first episode, I interviewed writer, director, producer and broadcaster, Nick Hennegan.
Listen here:
The theme "music" was kindly provided by an army of enslaved frogs and crickets, and the title was read by the aforementioned Dr Hannah Fry, whose participation was secured almost entirely (but not entirely) without the need for blackmail.
I hope you enjoy the interview. I had a good time recording it.
---
Thomas Oléron Evans, 2015