Happy 11th of December!
Throughout the month, to accompany the release of our book on the Mathematics of Christmas, Hannah Fry & I are tweeting out Christmathsy bits and pieces, one a day, advent calendar style. Assuming we don't run out of ideas, that is…
Puzzle time: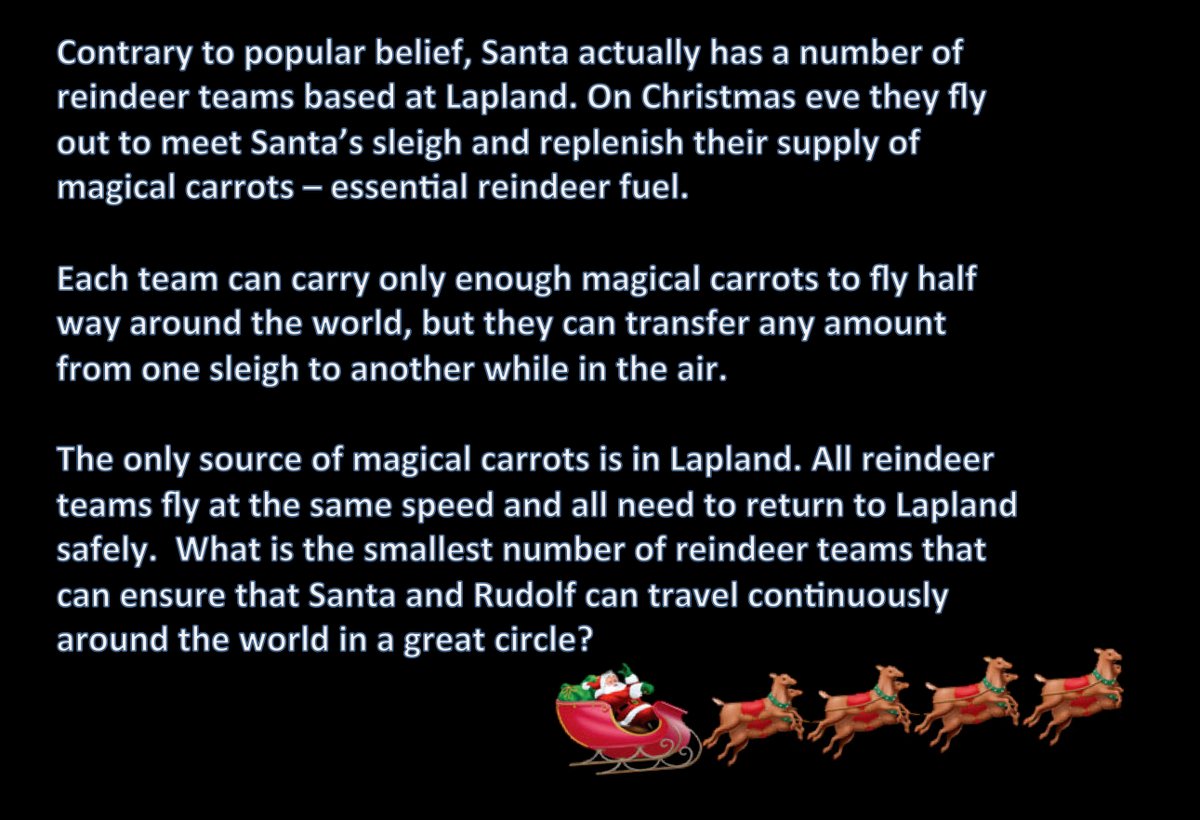 Answers via the comments or on Twitter. All correct answers will be rewarded with deep respect and warm Christmas wishes. Enjoy!
We'll reveal the answer to Friday's tough Elfnigma tomorrow, so there's still time to have a go at that one too.
CLICK HERE TO SEE THE WHOLE CALENDAR SO FAR
---
SOLUTION TO YESTERDAY'S PUZZLE
Scroll down for the solution…
.
.
.
.
.
.
.
.
.
.
.
.
.
.
.
.
.
Solution:
Santa's PIN is 2512. As more than one person observed, this makes you wonder how he can ever have forgotten it in the first place! Comment of the day:
That ATM provider is going to be in serious trouble with the regulator when they do their next security audit.

— Matt Becker (@MattBecker82) December 10, 2016
Well done to everyone who submitted a correct solution – far too many to mention this time, I'm afraid. Warm congratulations to you all!