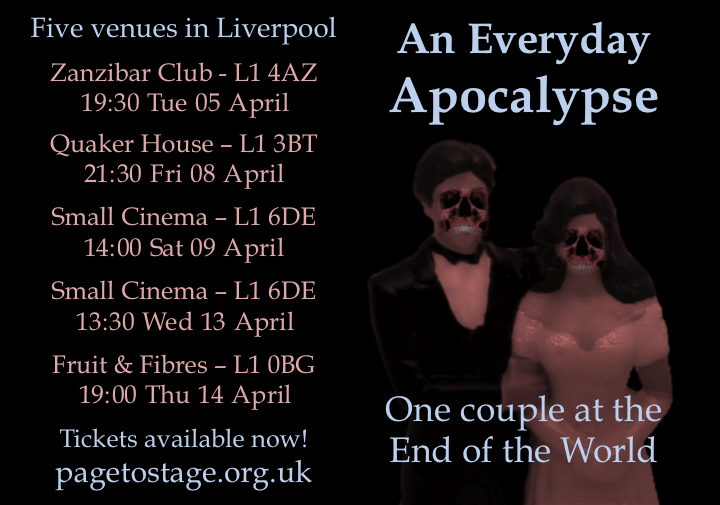 … here to follow the play on Twitter…
… and here to like it on Facebook.
OK, so there have been a number of challenges over the last few weeks that have prevented me from making any further updates to the production diary. Mostly this is behind the scenes stuff that will all be sorted out and forgotten by the time of the performances (Dates and venues above, by the way!). However, there is one piece of news that does need to be announced.
Unfortunately, for reasons beyond everyone's control, one member of our cast has had to leave the project. While this is obviously a shame, we are lucky enough to have landed on our feet in finding another superb actress to take on the crucial role of Maya, so we are delighted to announce the arrival of Harriet Wilson to the company: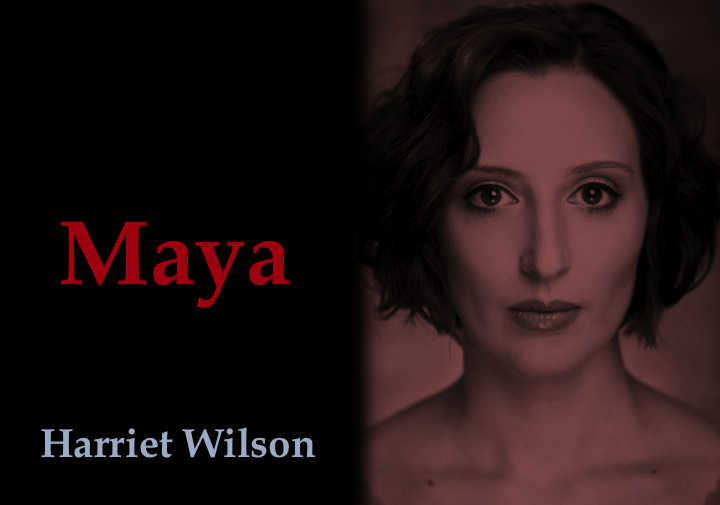 We are, of course, extremely grateful to Harriet for taking on the role.
From my point of view, it has been a strange period, since work commitments (and travel costs!) have largely prevented me from travelling up to Liverpool to follow the progress of the production. Actually, even if I could have got up, I think it was probably for the best to keep out of the way for a bit, since it is perhaps healthier for a writer to avoid rehearsals in general. There is not really any role there for a writer, after all, and I don't want anyone to feel that I'm looking over their shoulder, since I have absolute confidence that the team will do a fantastic job!
On the other hand, you don't want people to feel you don't care about what they are doing, so there is a fine line to walk. In any case, from now until the festival, I will be spending a lot more time in Liverpool, so I should be able to support the production a bit more directly.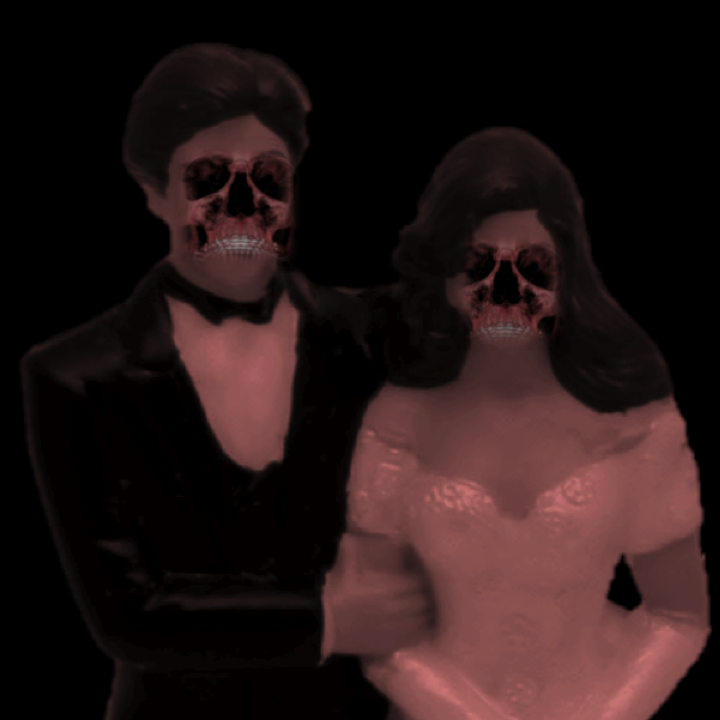 You will also have noticed that we have a new picture for the play (though it is not necessarily the final marketing image). I thought I would have a go at creating an image to evoke marriage and the undead, so I had some fun combining these bride and groom figures for sticking on a wedding cake, with this lovely lovely "computer tomography skull".*
Although the figures are loosely representative of the characters Maya and Rob from the play, I think perhaps they should be rechristened Justin and Trudy, since the one on the left reminds me very much of Canadian Prime Minister, Justin Trudeau (though only now that it has skull for a face; I can't see the resemblance in the original image, which is definitely a little disturbing). The skull faces also make them look a bit like pandas, which only serves to strengthen the association.
In other news, there is now a webpage for the play, where we will imminently be selling tickets.
Anyway, that's enough silliness for now. There'll be more along soon enough.
---
*No, I don't really know what tomography is, but hey, it's the twenty-first century, I could easily find out.