So, a one-act play that I have written has been selected to be performed at the Page to Stage Festival in Liverpool in April. I submitted the script towards in the autumn of last year and it was one of eight to be accepted.
The play is called 'An Everyday Apocalypse' (Did you work that out from the image?) and it's about… Well, go the Facebook page for a bit of a mini-description. There will be a bit more detail later on, but I'm keeping my cards close to my chest for now.
The first meeting for the festival was held last weekend, when I got to meet all the other writers and to learn about the schedule over the next few months. Look, there is even photographic evidence of my presence!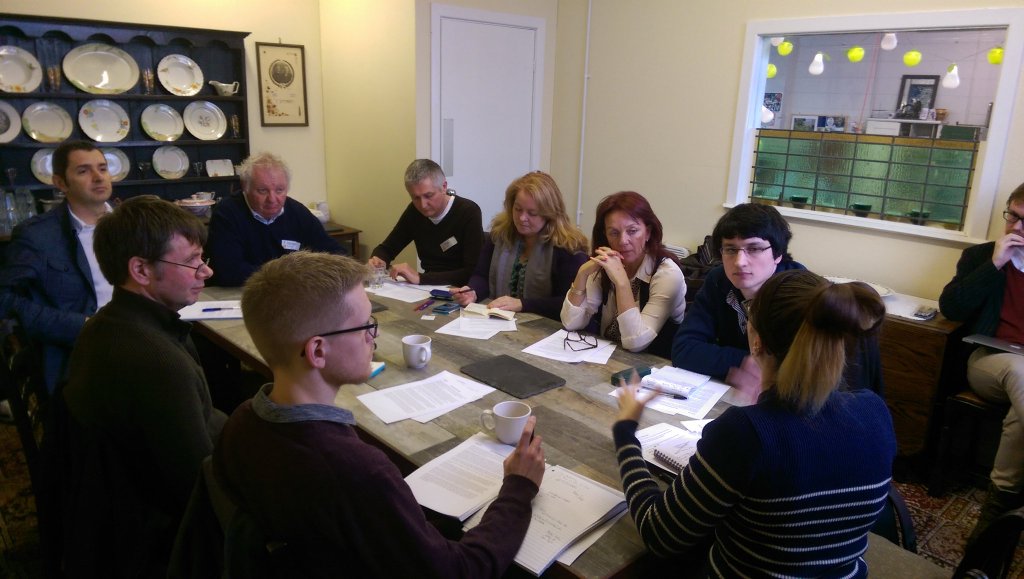 Suffice to say, it was brilliant. Meeting other writers is always great (that's what Little Written is all about, after all), so eight all at once (including John Mc, the festival organiser) was especially fantastic. And over the course of the day, I was barely able to scratch the surface of finding out about the other scripts. There were some really intriguing ideas, and a great variety of subjects; I hope I'll get the chance to read them all at some point.
I intend to cover the build up to the festival through The Little Written Podcast in some way. I haven't exactly decided how to do that as yet, but I do have a few ideas.
At the meeting, there was also a 'speed dating'-style event, at which we met lots of prospective directors. The follow-up from that is still ongoing, though, so I'll perhaps write something more when the dust has settled a little.
There will be lots more from me about this, of course, but for now it is still very early days. There is a Facebook page and a Twitter account for the play, so do go and follow or like those if you feel so inclined.
Overall then, pretty exciting.