ADDITIONAL CLUES NOW AVAILABLE! – CLICK HERE
An accessible version of the puzzle images, for those who can't distinguish red and green (the pale presents are 'red' and the dark ones are 'green'):
Rudolph has been kidnapped!
Santa could hardly believe his eyes when he awoke this morning to find that the leader of his sleigh was missing from Lapland's luxury reindeer stables.
Santa knows one of his 7 elves (conveniently named One, Two, Three, Four, Five, Six and Seven) must be responsible, but which one?
Luckily a mystery ally seems to have left him a few clues to go on…
The first is this trail of presents, left in the snow. The red (pale) presents seem to be full, but the green (dark) ones are empty…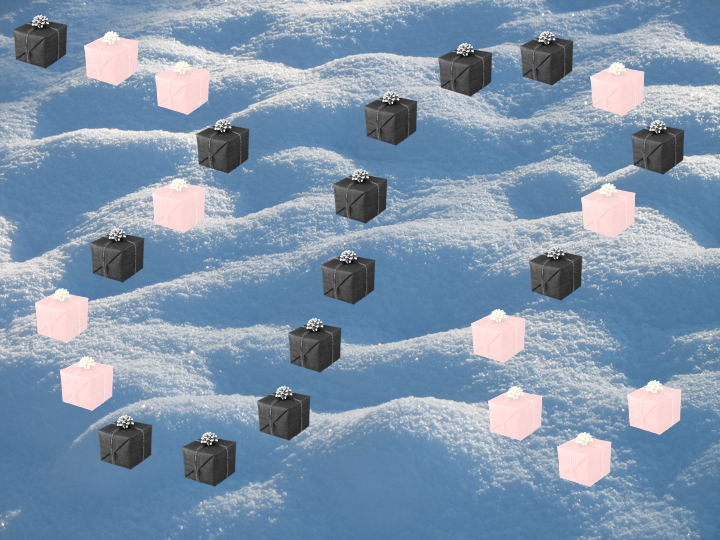 Santa has also received these eight curious postcards. Could they also be clues? Unfortunately, they have become mixed up in the post, so he's not sure what order they go in.
[A few days later, Santa received some more postcards! Click here to see them.]
The stakes are high. Without Rudolph, there is no way Santa will be able to deliver presents to the world's children on Christmas Eve.
Can you work out which elf is responsible?